The relationship between D.W. Jones Inc. and Lument is a particularly strong one. The two have closed seven transactions together, have four more in the works, and understand that earned trust and open communication are the keys to effective collaboration. For evidence of how the mutual trust developed over their relationship led to a successful outcome, look no further than the recent recapitalization completed for Grand Meadows Senior Living.
Located in Glencore, Minnesota, Grand Meadows offers apartment-style living via its 54 assisted living (AL) units and 12 memory care (MC) units. In 2014, Lument provided a $4.7 million U.S. Department of Housing and Urban Development (HUD)/Federal Housing Administration (FHA) Sec. 232/223(f) refinance that resulted in substantial debt service savings and left the community well-positioned to focus on operations. In 2015, D.W. Jones brought in a new management team, Progressive Care, LLC, which quickly made positive changes that led to steady improvement year-after-year.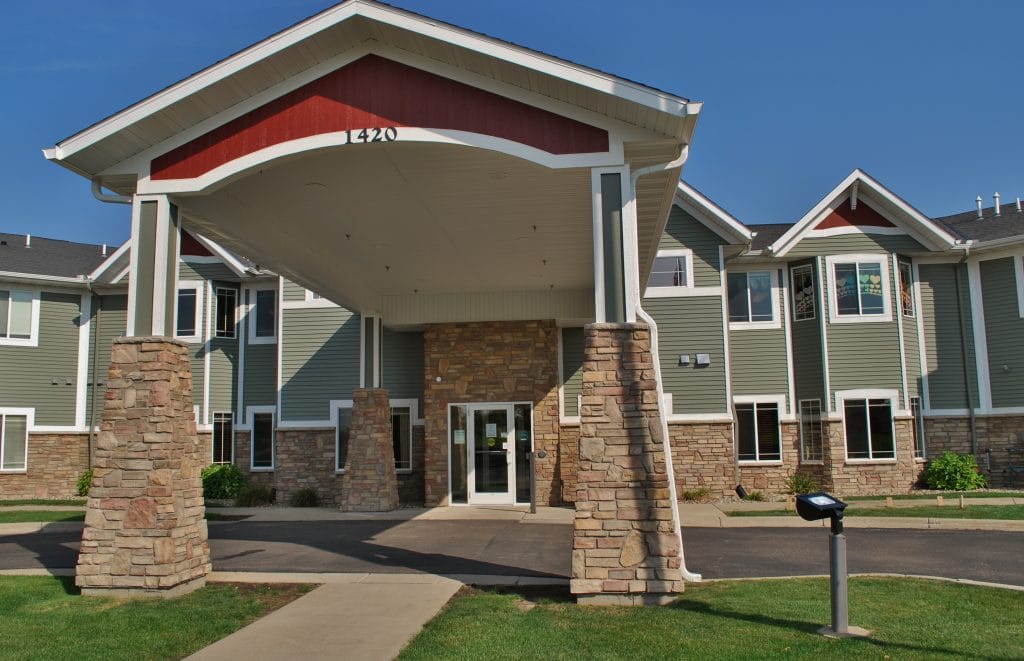 Unleashing Trapped Equity
Fast forward to 2020, and, despite the challenges posed by the COVID-19 pandemic, that strong performance continued. To improve an already thriving property, D.W. Jones sought to further position Grand Meadows for long-term success. That led to discussions with Lument about how to take advantage of the historically low interest rate environment to reduce its rate while also facilitating an equity extraction. The challenge, however, was achieving both goals at once, as a standard FHA refinance does not allow for equity being taken out.
"Grand Meadows was performing extremely well, and it had trapped equity in it," said Skip Duchesneau, president of D.W. Jones. "As FHA only allows the refinance of existing debt for seniors housing properties, the only way to access the trapped equity was through a recapitalization."
Weighing the Risks
Pursuing an FHA recapitalization had its risks, however, as Grand Meadows could not simply go from one FHA loan to another. This necessitated taking out a bank bridge loan to allow time to meet HUD's various timing and seasoning requirements. Carrying a bridge loan during the uncertainty of COVID meant Grand Meadows would be exposed to potential negative scenarios at its community while it did not have long-term financing in place.
"Doing this during the height of a pandemic was not an easy decision," said Duchesneau. "To pay off the non-recourse loan and go to a fully guaranteed bridge loan in those times was a little nerve-wracking, to say the least."
That is where the earned trust and open communication developed between Lument and D.W. Jones really started to pay dividends. The history of collaboration led to a series of candid, strategic discussions about how to manage the risk of exposure while working toward the rewards of recapitalization. In addition, Lument's operational knowledge and experience with FHA financing across all acuity levels played a key role, as those insights increased the comfort level of proceeding with the strategy.
"Our long relationship, ability to effectively collaborate and trust in one another really allowed us to dig into every detail of this strategy," said Quintin Harris, managing director at Lument. "Candidly, had it not been for our close relationship, I don't know that we would have gotten comfortable with the risks. But I'm glad we did."
Recapitalization Realized
To advance the recapitalization process, Lument, in an advisor role, worked with D.W. Jones to take Grand Meadows out of its existing FHA financing with a $7.5 million bridge loan from Bremer Bank, a regional financial services company based in St. Paul, Minnesota. By August 2020, the original FHA loan was paid off by the Bremer bank loan, and the recapitalization process was well underway.
"It was a pleasure to work on the Grand Meadows financing team and provide the bridge financing along with Lument," said David Borden of Bremer Bank. "Bremer's loan was quickly refinanced, as was the plan with the long-term indebtedness, and the financings turned out just as anticipated."
In March of 2021, Lument closed the recapitalization loan of $7.8 million via the FHA Sec. 232/223(f) program, paying off the bridge loan and successfully completing the process. The end result: A lower interest rate, substantial savings on debt service, $2.8 million in equity distributed to partners, and over $150,000 added to its reserves for repairs and other operating costs.
"Quintin Harris and the Lument team guided us through the process and made sure we reached the closing table on the second HUD deal in a timely manner," said Duchesneau. "Everything happened just as Quintin said, and our steadfast trust in his expertise paid off big time. We are set for the future."