Detroit's revitalization is bearing fruit for both tenants and landlords.
When Detroit hit financial rock bottom more than eight years ago, Greatwater Opportunity Capital saw a chance to help restore the city by investing in its existing apartment stock. Justin Golden, Jed Howbert, and Matt Temkin, the firm's co-principals, began purchasing vacant and mismanaged properties in need of rehabilitation and converting them to affordable housing.
Today, Greatwater's principals own more than 1,500 apartments across 39 properties, including a handful of historic properties the firm carefully restored. Its stabilized buildings are more than 92 percent occupied. The firm leases most units to local residents who earn 60 to 80 percent of the area median income, including college students and graduates making under $60,000 a year. That focus on affordability—and its overall high ESG standards—secured Greatwater a spot among Freddie Mac's yearly cohort of Impact Sponsor award winners for 2022.
"There's a big swath of people who have jobs and want to live in Detroit but need quality and accessible housing," said Golden. "Meeting this need is an important mission for us and something we're really proud of."
To date, Greatwater's principals and Lument have closed nearly 15 deals totaling $58 million, including long-term agency loans and bridge financing on properties all within Detroit city limits. Lument Director James Kelly and his originations team oversaw each of those deals. On the equity side, Greatwater has brought more than $160 million in private investment to Detroit. The firm's biggest institutional investor is the Urban Investment Group within Goldman Sachs Asset Management, which saw the value in improving affordable housing in the city. The firm has also tapped into the federal government's Qualified Opportunity Zone program, having deployed more than $100 million through a fund it launched in 2020.
Golden, who grew up in a suburb of the Detroit metro area and received his BBA in Finance and Corporate Strategy from the University of Michigan, sat down with Lument to discuss his firm's unique investment strategy and why he strongly believes Detroit's culture, economy, and housing market are one of a kind.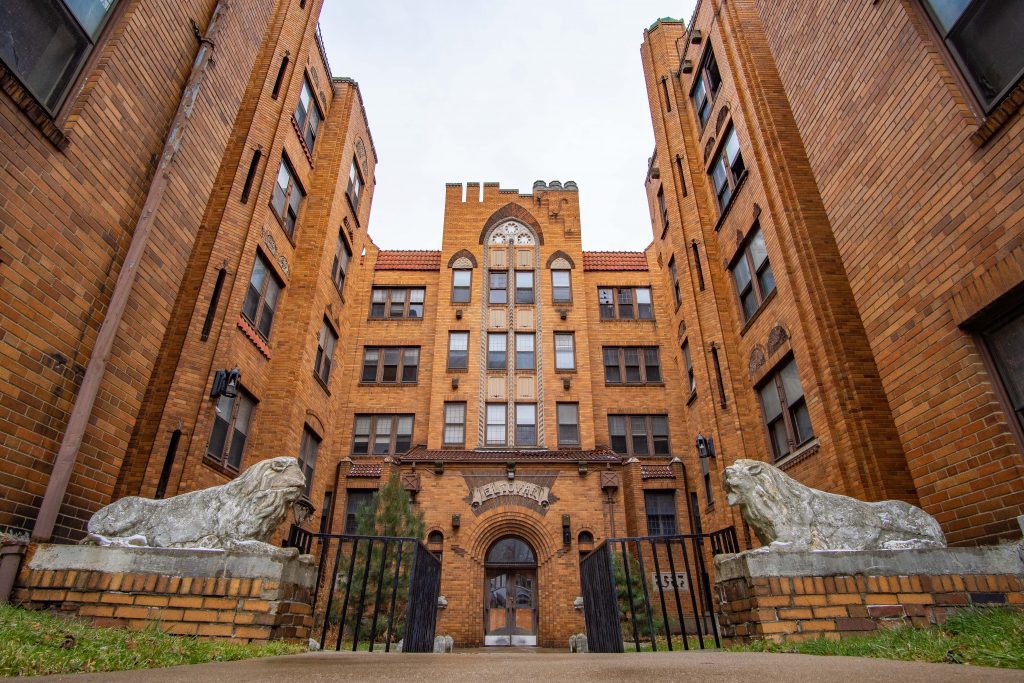 Greatwater is fully invested in Detroit's multifamily market. Why did you and your team decide to focus exclusively on Detroit?
Golden: Detroit has always been this sort of "call option" investment in my mind. I can't time the interest rate market. I can't time the stock market. No one really can. But in Detroit, we got the memo: If you're going to do it, now is the time. The city hit financial rock bottom and they had the political will to choose bankruptcy. To give credit where credit's due, Dan Gilbert, who owns several companies and sports franchises, bought skyscrapers for a fraction of their values and moved his employees downtown, setting off a domino effect. That for us was the big moment.
How would you describe Greatwater's investment strategy?
Golden: It's no secret that ground-up development is difficult because of climbing construction costs. In Detroit, we are partnering with the city to keep a large portion of our units affordable in exchange for tax abatements that allow projects to work for our debt and equity. In addition to cracking the code to bring much needed new supply on the market, we continue to execute our strategy of buying existing distressed assets, improving them, leasing them up, and holding them. Of our 39 buildings, 100 percent of them are rehabs and many of them satisfy what's called "substantial improvement," according to the Opportunity Zone definition. A lot of them were vacant or in disrepair and needed enormous amounts of work. We've been doing that from the beginning. The only difference today is that we now have an added incentive to do this work, brought to us by the Opportunity Zone framework. We are extremely long term with our investments.
How does your team feel about Opportunity Zones given some of the recent changes to the federal program?
Golden: We love the Opportunity Zone program. There is the possibility for it to get extended. It's a bi-partisan program that both Cory Booker and Tim Scott helped craft and get made into law. They want to see this program continue. It is good for places like Detroit and it's working. I view it as essentially taking capital from the coasts and recycling it into cities in the middle of America that have suffered from underinvestment for a long time. We're big believers and will continue to use the Opportunity Zone program in the future.
What are the biggest challenges when it comes to rehab investments?
Golden: One of the biggest challenges in our business is that you sometimes walk into situations where you have no idea what's behind the walls of a newly purchased asset. It's different from new construction. As much as we want to know everything about every unit and every system in every building, you can have surprises. [Our work] requires a high-quality, flexible development team that can go in and scope the projects correctly and make choices. Part of the way we're able to offer affordable housing is that we don't replace every single item in the building. If we did, we would have to charge so much more for the product. There's a lot of creativity and design choices that also preserve the historic integrity of the buildings. For instance, we've turned closets into bed nooks so that people can have a little more privacy in a studio.
Can you talk about how your relationship with Lument has helped support Greatwater's projects?
Golden: It's a partnership. Lument has been reliable, flexible, and incredibly transparent with every single loan closing. I don't think we've ever had a situation where something was said early on and there was a material difference at the end. It's that level of consistency and professionalism that we've become very fond of. Detroit has obviously had its issues. Lument believed in our story and our strategy and partnered with us. James and his team have been able to get hyperlocal in Detroit, block by block, and were ahead of a lot of other lenders.
Have you and your team looked at other markets outside of Detroit?
Golden: We've tried to look at other markets and we've yet to find a city where the metrics are as compelling as Detroit's. I'm talking affordability for young people, a relatively cheap basis to buy property, and access to so many things. Detroit is a city with incredible cultural relevance. We're on an international border. We're on one of the world's largest fresh water sources. Detroit has a world-class medical system and world-class research institutions. There are five professional sports teams here. One thing that has clouded the city is its reliance on the automotive industry. That's just not true. Industries are diversifying in Detroit—there's a Google office, an Amazon office, a LinkedIn office, financial companies, Rocket Mortgage—all downtown. You've got all of what you would want in a great city.
Looking ahead, what's next for Greatwater?
Golden: We want to keep going in Detroit because there's more work to be done. For instance, there's still a massive imbalance in supply and demand for housing in the city and there are about 50,000 students who graduate from universities within a two-hour drive of Detroit every year. Those young people don't want to live in anonymous suburbs. They want to live in a cool, walkable urban setting. We want to find ways to continue to offer this same level of affordability while increasing the housing supply. That includes buying, rehabilitating, and selling single-family homes. We want to help people graduate into homeownership.
---