Despite improvements in occupancy levels and overall operations, the seniors housing and care industry's post-COVID recovery remains hindered by a labor shortage with no easy staffing solutions in sight. As staffing woes plague the sector, attracting and retaining talented employees continues to be a massive challenge. In fact, a recent Lument/Seniors Housing News survey of industry players found that 62% of respondents named staffing as the sector's greatest challenge, just as they had for the past several years. Accordingly, staffing is often the top expense line item for senior living owners/operators, accounting for anywhere from 30% to 40% of operating budgets, depending on region and acuity level. In one recent analysis on skilled nursing facilities (SNFs) in Ohio, a leading consulting firm found total staffing costs accounted for a staggering 57% of total allowable costs.
What can be done to help improve the situation? We talked to two industry experts about effective tactics they have instituted at their own organizations, and then distilled those discussions into five solutions. Although much has been written about the topic, our hope is that these ideas add to and enhance the array of staffing solutions owners and operators may already have at their disposal.
1. Show Respect to Retain Talent
The most important thing an operator can do to improve staffing is respect employees and try to help make their difficult jobs a little bit easier, according to Charles Turner, CEO of Kare, a staffing solution company that matches qualified labor with senior living communities.
Turner suggests that at the heart of the staffing crisis is a disconnect between what operators think of as a strong culture and how frontline workers perceive it. Operators think about culture in terms of mission statements, collective processes, and a unified identity. For staff working in the trenches daily, according to survey data collected by Kare, a strong culture is one where staff are treated as individual members of a team, are empowered to do their job, and are never treated like commodities. If a community is understaffed and an employee's job is made harder as a result, that is taken as a sign of disrespect that cannot be fixed with a vision statement. Workers want actions that affect their lives in a tangible way – like an adequately staffed shift that does not lead to them having to do extra work.
For example, in the survey data collected by Kare, a majority (65%) of staff cited their number one complaint as having to clean up messes, often personal waste-related, from a previous shift. This is not necessarily a result of staff negligence, but managers not ensuring procedures are followed. "The number one thing you can do to improve morale and notch a quick win is by making sure each shift finishes its assignments before it leaves," said Turner. It may seem simple but instituting such procedures and assuring they are completed can go a long way toward making employees feel as though leadership respects them and values their time.
2. Financial Transparency for Attracting and Retaining Talent
Being transparent with the entire staff on financial performance can reap big benefits, according to Sevy Petras, CEO and co-founder of Priority Life Care, a seniors housing provider based in Fort Wayne, Indiana. At Priority's communities, leadership shares financial reports with all staff on the first of each month. By being transparent on how the company is performing, including the good and the bad, leadership aims to increase engagement among staff and directly connect their work to fiscal results. This reinforces that they are a vital aspect of the community's success, not just another cog in the wheel.
Petras added that sharing financial information in a transparent manner is beneficial because it allows employees to see the fiscal impact of what's going on around them – from hiring new team members, to losing staff, to increases in higher acuity residents which in turn leads to decreases in length-of-stays, and other aspects that affect the bottom line as well as staff's daily life.
"If we need to make changes to improve performance, we want to do that right away, and not have to wait or skew budgets for the remainder of the year," Petras said. "We think there are a lot of opportunities for success this year, but we must stay on track in terms of driving performance and managing expenses. Getting financial information and data in the hands of all the people that need to effectuate change as quickly as possible is critical for achieving that goal."
Along those lines, some communities may offer bonuses based on monthly profit and loss statements. If fiscal goals are achieved, everyone gets a check, further establishing a sense of ownership across the company.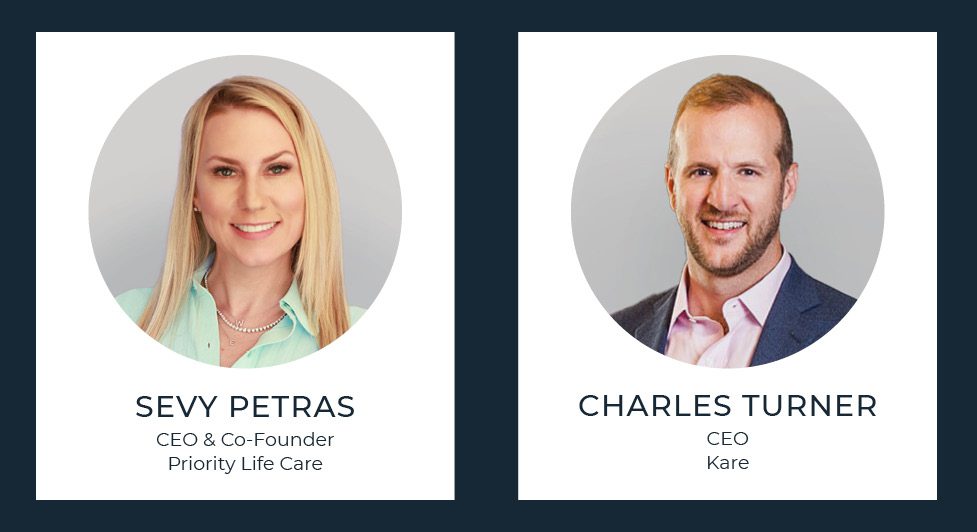 3. Create Promotion Pathways to Retain Talent
Working in a seniors housing and care community can be challenging, and staff members who excel should be rewarded accordingly. More and more, owners/operators are looking to create career opportunities in their communities as opposed to merely offering jobs.
At Priority Life Care, leadership has a variety of promotion programs at different levels to ensure those who want to build a career have the tools and a roadmap to do so.
"I am so over people saying our industry is a dead-end," Petras said. "It's completely not true. There are plenty of opportunities and avenues for growth for those who have a background working in a senior living community."
There's a need for dietary experts as well as marketing gurus. One does not need to be a nurse to build a career in the industry, Petras noted. People can get burned out from being a caregiver, and good leadership will help employees reroute their career paths as necessary. For example, with some training, an employee might make the transition from working with residents to conducting audits or surveys.
"One of the most impactful things we can do for our employees, and by extension our residents, is create more opportunities and encourage growth," Petras added. "The days of finding the unicorn employee who wants to stay in that same seat for 20-plus years and do the same thing year after year are over. It's not a realistic expectation if we want to have top performance consistently."
4. Staffing Solutions should include Empathy and Appropriate Compensation
At Kare, staff conduct thorough surveys to collect and analyze data to better understand their employees and their needs.
"We've found that roughly 70% of frontline workers are single parents and 35% have adult dependents – making them caregivers at work and at home," Turner noted. "It is important to understand their stressors and how best to help them advance in their careers by structuring individualized retention policies and programs designed from them – from flexible schedules built around their families to instant pay options."
For example, Turner suggests operators consider covering 100% of insurance premiums in exchange for a slightly lower pay. Kare found that employees are willing to accept $1.50 less per hour if their insurance is fully covered, as good insurance is vital for those taking care of children and/or parents at home.
Another example offered by Kare is "HERO Real-Time Pay," a feature that allows staff to receive payment immediately after shifts are verified, even on nights, weekends, and holidays. Putting money in their pockets when they need it is another way to satiate staff needs.
5. Partner with Local Colleges and Organizations to Attract Talent
Senior housing and care organizations should maintain strong presences at local college recruiting events, career fairs, business expos and the like. "We all know we have to work to do in terms of making this an attractive industry for graduates to work in," Petras admitted, "but there are opportunities here."
At Priority Life Care, the organization's Chief Operating Officer Bobby Petras, Sevy's brother, works actively with community colleges and has established a certification program to help individuals build careers. Priority has invested in this concept by hiring a professor and building out a platform that makes their certification a genuine college accreditation course. The certification is not Priority Life Care-specific, meaning it is a legitimate accreditation that people can use to gain employment at whatever communities best fit their career goals. "Now we can offer recruits the opportunity to work towards a leadership level career that comes with a six-figure salary – obviously an important part of making the industry more appealing," Sevy Petras added.
With no universal answer to the industry's staffing woes in sight, owner/operators would be prudent to assemble a wide array of strategies and resources to help make their employees' difficult jobs just a little bit easier. Respecting employees above all else, customizing incentives for their needs, and making them stakeholders in the organization's success can serve as pillars for effective seniors housing and care staffing solutions.